This is one of those posts that falls under the "such" category of "scrapbooking and such." Usually my posts involve paper of some sort, but this time it's all about fabric.
Our family was in serious need of new stockings. I hated the ones I had made a few years ago...they were horrible. My friend Jenny showed me some stockings that were in a catalog, and I loved them like she did. They were $35 apiece, and the last thing I wanted to spend $175 right now was stockings. So we decided to make them. And I'm thrilled to report that for what it would have cost to buy one of those stockings, I was able to make all five. Yippee!!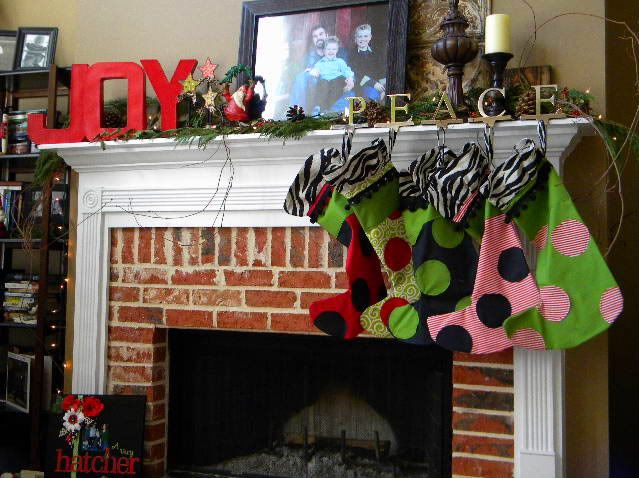 What I think sets these stockings apart (and what drew me to them) is the zebra print ruffle. The ones in the catalog were made of leopard print, which was part of my original plan...until I remembered I had lots of zebra fabric leftover from re-covering my grandma's rocker. So I saved a little extra $$ and our stockings are extra coordinated too. Win-win. :)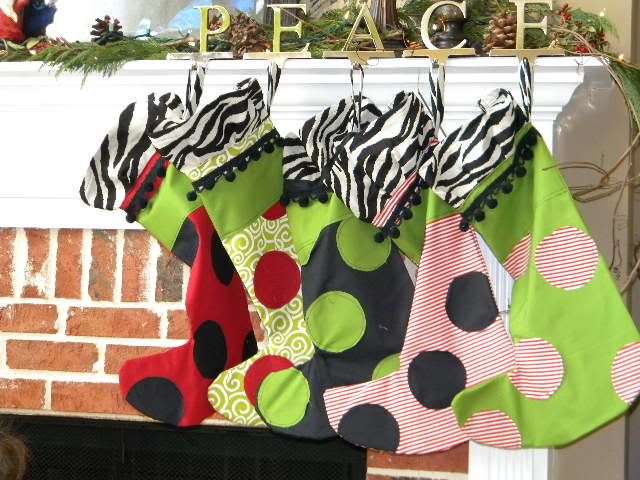 We traced an old stocking onto some newspaper to use as a pattern, and my roll of Tacky Tape became a template for the circles. :) Don't know if you sew or not, but if you need any other tips, let me know! Merry Christmas!