This is a little something I made for my parents for Christmas.
It went so well with my kitchen that I was tempted to keep it for myself. ;)
Just kidding....but it did make me decide that I will definitely be making another one, because these trays are LOTS of fun.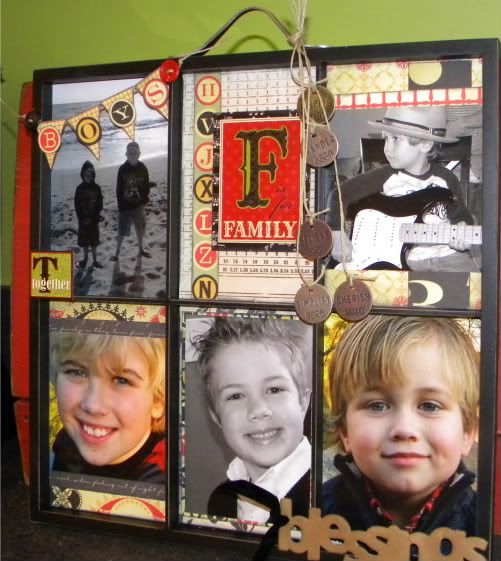 These trays are made by 7gypsies, and I've been itching to try one for months. Love how each opening is like it's own little scrapbook page...I also love how a 4x6 photo stands beautifully on it's own too (like the one of Hunter, bottom right). I used 7gypsies papers and some Tim Holtz embellishments...the F is for Family stickers are from 7gypsies as well.
These trays come in black or white, with a few different size options...and I noticed they are on sale at
www.scrapbook.com
too. :) Happy crafting!