Fall is my favorite time of the year. At least until winter comes. And then spring....and summer. I'm not a super decisive girl, and I love all of the seasons for different reasons.
But I get extra excited about fall...the cooler temps have a lot to do with it. And it's so unbelievably gorgeous here with the trees turning all of these amazing shades of red and orange, gold and brown. It's breathtaking.

The official first leaf of fall. Or, the first official leaf that landed on our driveway. Details. ;)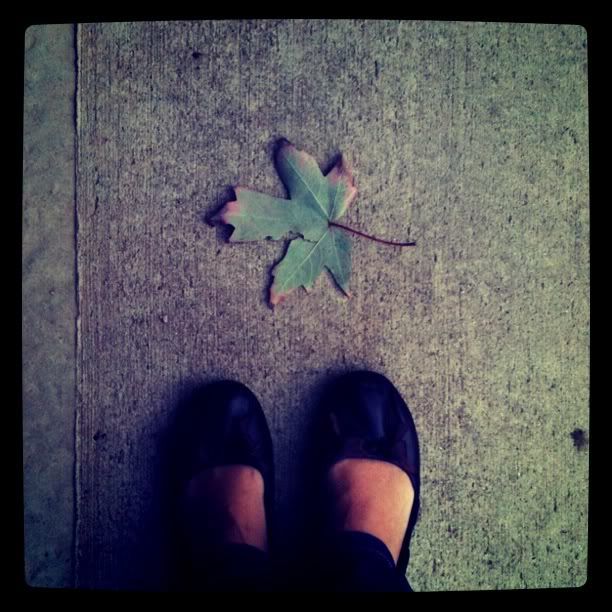 Oddly (or really, not so oddly) enough, this change in weather makes brings out the crafty girl in me even more. I love decorating the house, the porch, and usually start wanting to change things up in the house. I bought a 12x12 canvas last week that was on sale at Hobby Lobby, having no clue what I was going to do with it.

Today I figured something out. I love birds...these make me happy. :)

Last week I had a little surgery. Everything went well, thankfully...I'm starting to get frustrated that I'm not up to my normal routine yet, but I'm getting there. I'm supposed to give it a couple weeks, at least. I'm not a patient patient. Not at all. ;)
A sweet friend brought these flowers to the hospital, other friends have brought gifts, meals, offered to take me out of the house for awhile, my mom and dad sent a Starbucks gift card. And B and the boys? Excellent nurses. I'm feeling blessed....downright spoiled, really.

The day before surgery I had a lot of nervous energy. So I took some leftover fabric and made a curtain for our powder bathroom. On Friday I picked up some fun trim to add to it...hoping to get to that this week.

And I made this pillow too. Was afraid if I didn't do it before it would never happen.

Very simple...burlap tree trunk, leaves made from a package of quilt quarters bought at Hobby Lobby. Using their 40% off coupon to purchase the pillow, this project was done for around $10.
Makes me love it even more. :)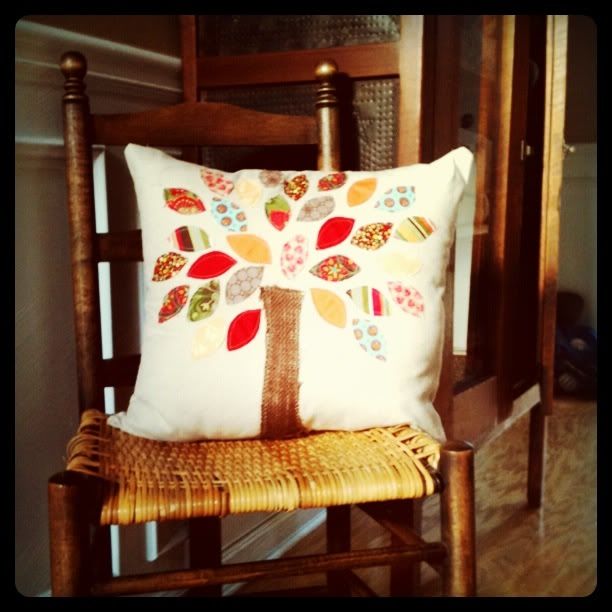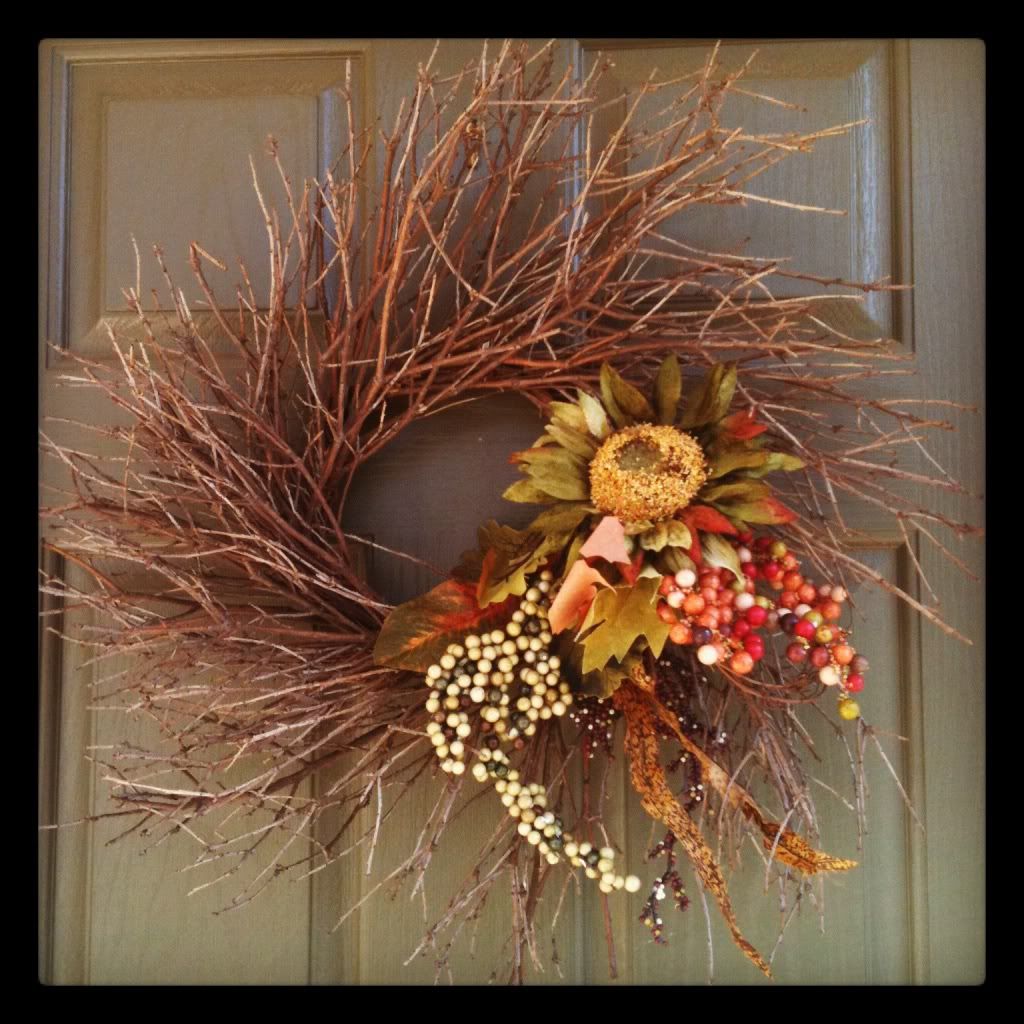 Added some fallish picks to the wreath that normally hangs on the front door already, and it is now fall ready.

Saw the idea for adding a monogram letter to a pumpkin on Pinterest, and I loved it. Simple and fun and different. Planted mums and pansies in the front porch pots, and the porch is now ready.

happy fall!