Happy Friday! As you well know by now, this month's Front Porch Kit, "One Sunny Day" is now available for order! Go to
www.frontporchkits.com
for details and to order yours today. :)
Pretty sure my favorite thing about this month's kit is the big tree.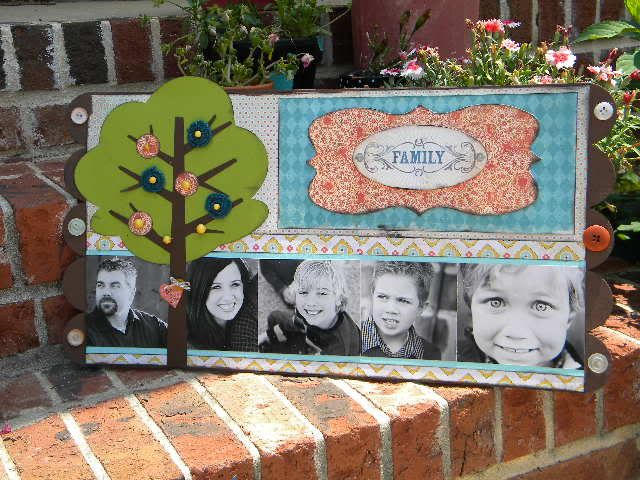 I'm a sucker for a tree or a bird..what can I say? So I did a little different take on a family tree project. I used a chipboard banner from Daisy Bucket as the surface, then had the tough job of figuring out which papers from this fab kit to use. :)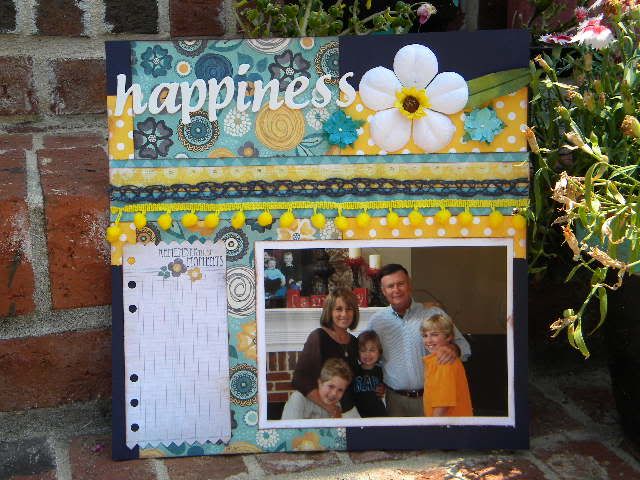 "Happiness" is spending time with Mimi and Papa, which we got to do last month. :)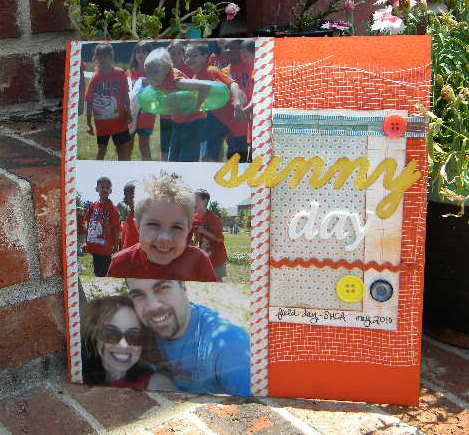 "Sunny Day"

Party Banner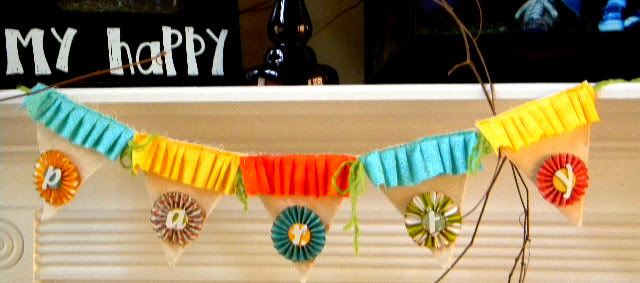 This Maya Road pennant mini book is so cute~ I had a hard time deciding what to do with it!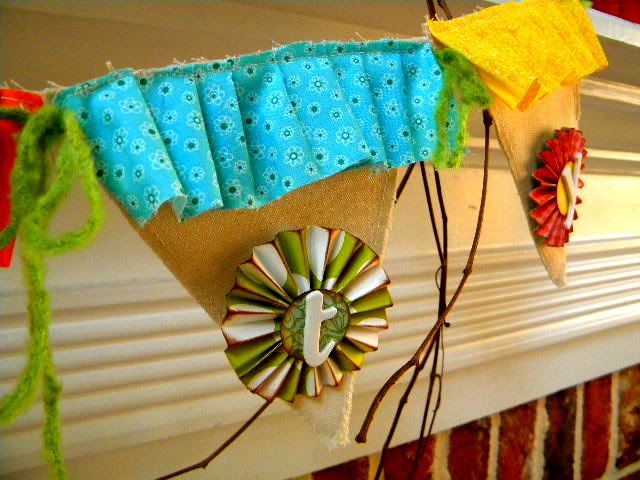 Being a mom of 3 boys, I don't get many opportunities to sew ruffles. ;) But I thought this banner needed some. And who doesn't love a party banner, right? ;)
So....I'm giving away this party banner to a random commenter on this post.
You have from today until Sunday to make a comment, and then I will randomly choose one of you as the winner!
Good luck, and please....comment away!