I love Fridays. Friday is my hub's day off, and since two of our three kiddos are in school, it almost feels like a date day for us. Pretty fanstastic. :)
Now I have a new reason to love Friday:
It's FINALLY the big Front Porch Kit reveal day!

Hooray!!!
So, in no particular order, here are the projects I created with the first official Front Porch Kit:
"Beautiful"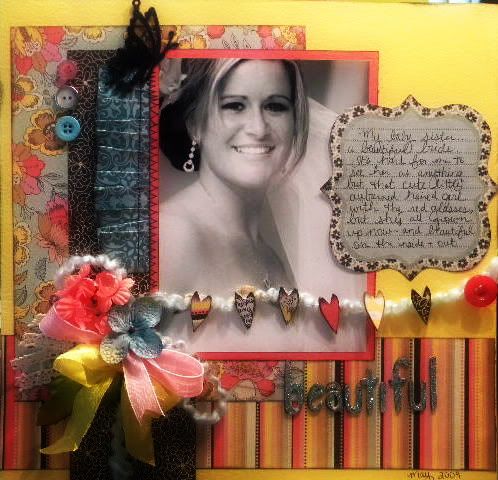 This is my favorite pic of my beautiful baby sister on her wedding day. These papers and embellishments seemed perfect for capturing a very special day.
Some of the details, in case you need them: 1) the hearts poke out of a chipboard flower and are covered in different papers. 2) The turquoise ruffle tucked behind the photo is paper, folded accordion-style, with some stitching to hold it down...and because I love the look of stitching on a layout. If you have questions about anything else, please post a comment. :)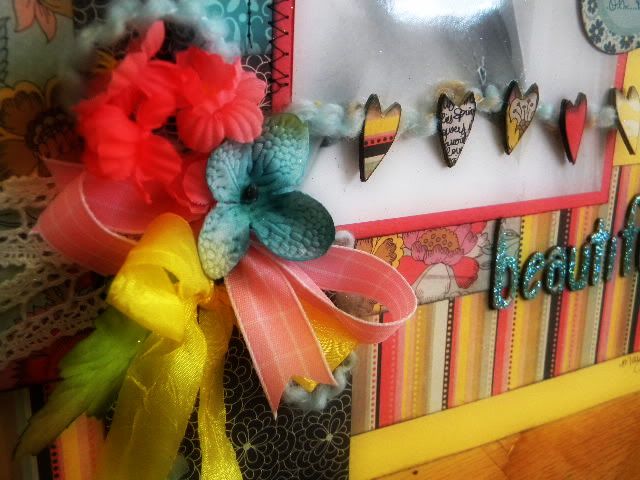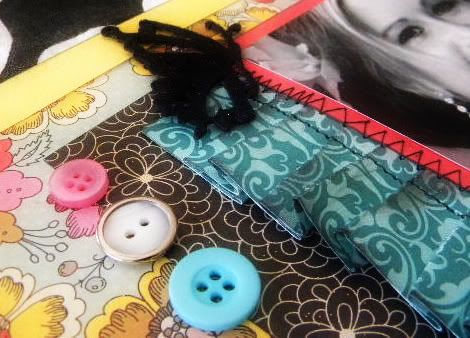 "Remember This"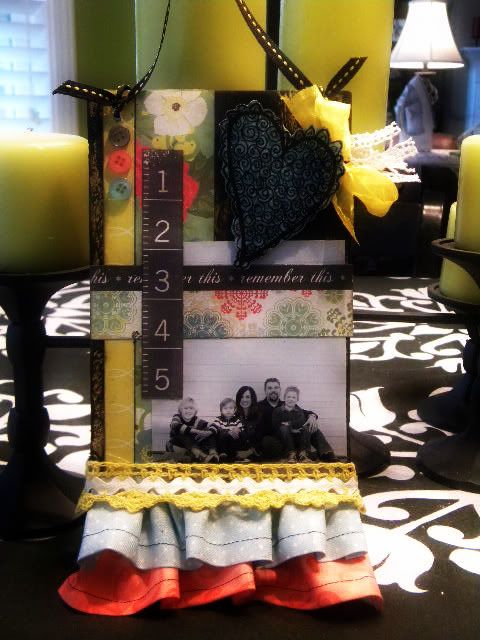 My favorite part of this project was getting to use Hank the Plank (or is it Frank the Plank?
And the ruffles were really fun. The only sewing necessary is just to hem the bottom. I actually used tacky tape (liquid glue would probably be better, but I had JUST run out...grrr.) to hold it to the piece of wood. I dry-brushed black paint on it first...making sure it was completely dry before adding the papers. And of course the paper with the numbers 1-5 was very fitting for our party of five...feel free to make yours fit your family. :)
"Play"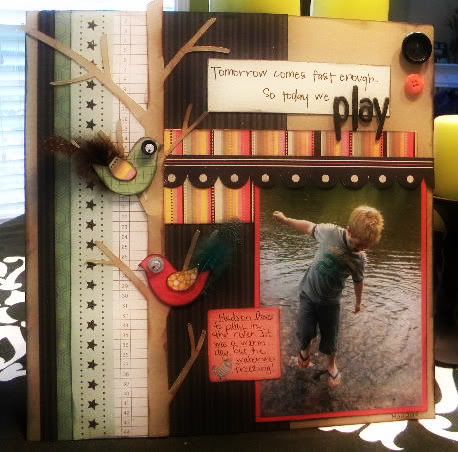 This one was my personal challenge. I wanted to see if I could take a kit that is geared for us girls and see if I could scrap something of my boys. I'm happy to report that yes...it is very possible. :) But I think it would happily work for a girl layout as well.
I do believe that means this is indeed a pretty fantastic kit. :)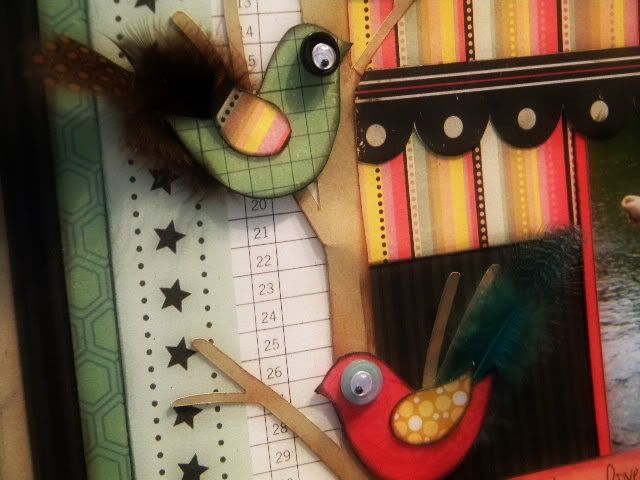 And those birds with their funky feathers and ridiculously large button-googly eyes just make me happy.

"We Will Remember"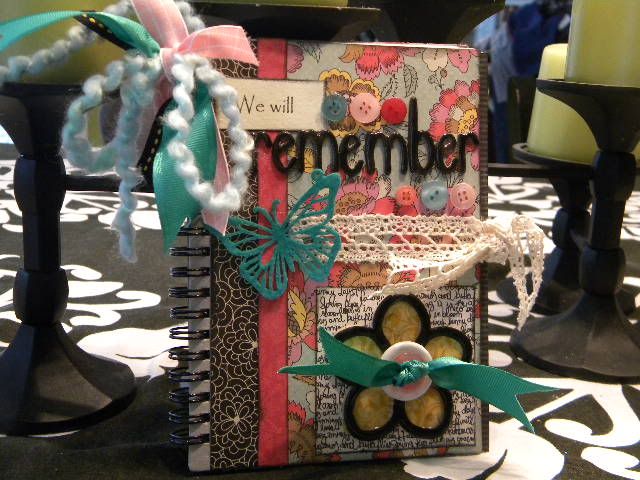 I used the scraps from some of my favorite papers to make this journal. It was a chipboard journal from October Afternoon that I've had for awhile. Any notebook will do, however.
The inside cover, with the lyrics to one of my favorite songs. 2010 was a big year for my family, a year that God showed His faithfulness to us again and again. It was also an incredibly difficult year for us. I thought this journal would be a great place to record the things He has done for us...you know, in case we need some reminding. :)

Ok...there you go. And I still have LOTS of product left to create with.
Happiness.
If you have any specific questions about dimensions or anything else, please leave a comment below and I will happily help you.
Now hurry up and order your kit! They're gonna fly, people.
Some other VERY important details: 1) Go to http://www.frontporchkits.com/ to order your kit. Seriously, go now. ;)
2) Know that in your kit you will receive an instructional CD to create FIVE feature projects. Also, you can view the full kit contents and the feature projects on the FP website too. :)

3) Be sure to watch the LIVE webcast tonight, March 18, at 8:30 CST. The link to that is http://www.ustream.tv/channel/front-porch-kits
4) The project gallery will be up and running on Monday, March 21.
Have fun!