...and in this case, a boy named Beckham. :)
This is the first of five minibooks I'm working on for a customer.
Being a mom of three boys, it's no secret that I LOVE scrapping boy stuff.
Things have come a very long way in the scrapbooking world when it comes to papers and embellishments and boys....long gone are the days of trains and cars as the only boy-themed items out there. Thank goodness. :)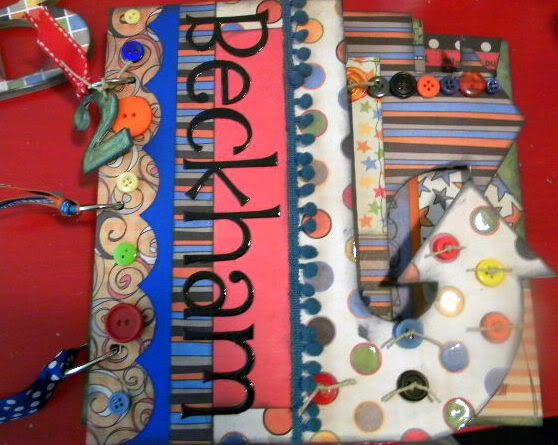 For this book I used Bo Bunny's arrow book and Fancy Pants' Rough and Tough paper line. One of my very favorites from last year that I'm not sure I'll ever get tired of. It's fun and funky and perfect for scrapping boys of just about any age.
In this case, a super-cute two-year-old named Beckham. :)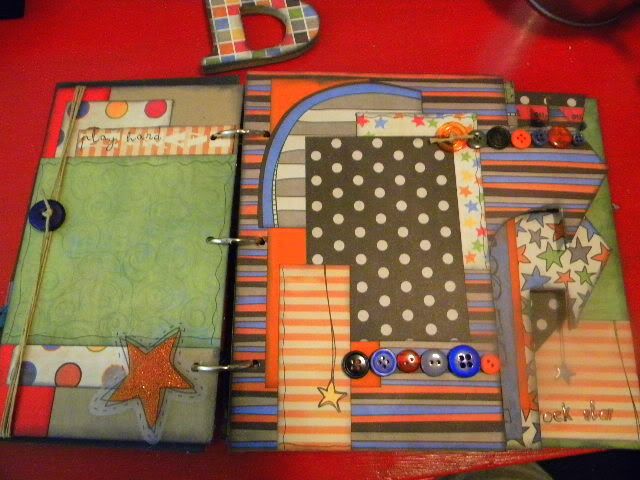 I added some 5x9 inch chipboard pages in between the arrow pages, making sure they don't show when the book is closed. Lots of buttons, some hemp wound around a few pages and tied through some buttons, and it's all good. :)
Now I've got to get busy on some Christmas card samples that are due on Tuesday.
Forever the procrastinator. *sigh*