Last weekend the hubs and I finally painted the dining room...it's sat here at the entrance of our home for a year looking pretty drab and sad. ;) Don't know what took me so long, but I am LoViNg the results!
And....here is the after photo! Much more fun, right? :)
The color is called Red Pepper by Behr at Home Depot. At first it had more of an orange tint to it than I wanted, but thankfully as it dried it was exactly what I had in mind. Whew. Reds can be a little scary.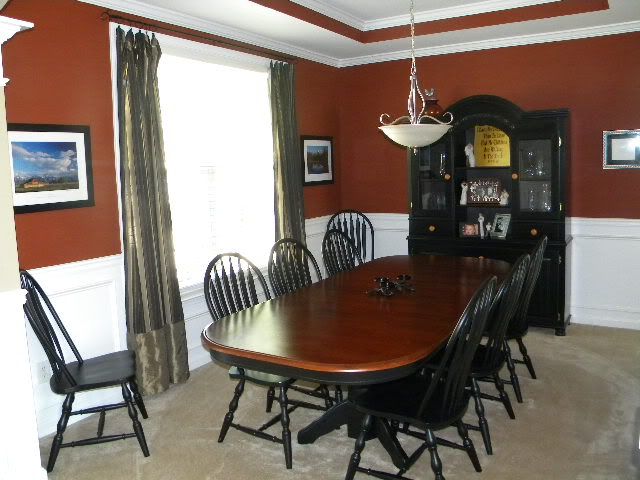 The view out to our front porch.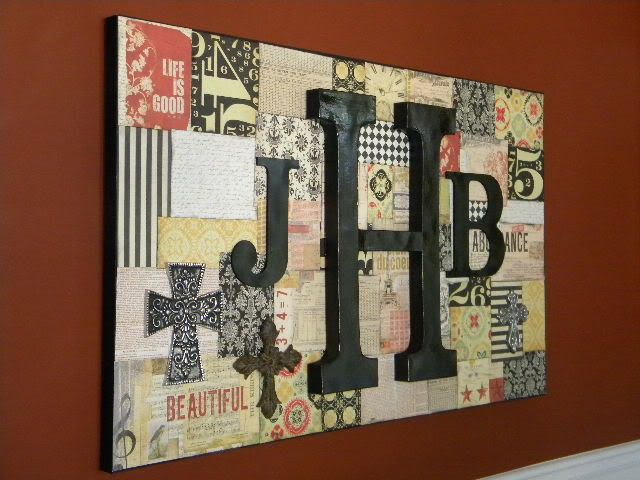 I made this canvas to hang in the dining room, recycling several things in our house. I'm a thrifty girl. ;) Honestly....it saved me a trip out. :)
This really is a simple project, with the hardest part making the papers fit together. It's kind of like a puzzle, but it's not too horrible. Especially if you have plenty of extra paper to spare. You will need several different pieces of 12x12 scrapbook paper that coordinate. I love to mix paper lines, but most of these are from 7 Gypsies. Love that company, and wanted a antique/vintage feel to this canvas, and their papers are perfect for that look.
You will also need a canvas (paint the outside edge first), mod podge, a sponge brush, and whatever monogram letters, crosses, or anything else you would like to add to your canvas. This canvas is large (about 30"x50"), but you can use any size you would like. My large H was purchased at Joann's, and the J and B at Hobby Lobby, painted black and sprayed with polyurethane. The crosses were some extra ones laying around my house, needing a home.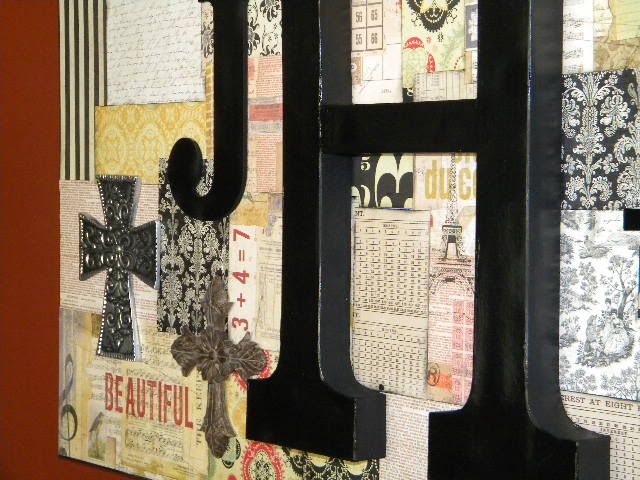 After all of that is done, it's time to cut your papers. There is no exact science to this, just start cutting different size squares and rectangles. Of course, with the papers I chose, some of them needed to be cut to show the words, the numbers, etc...otherwise I just used random cuts. After all of your paper is cut start laying the papers out on the canvas, making sure the overlaps aren't all going the same way. After all of your paper is layed out, you can start mod podge-ing (is that a word?) the papers down. I inked the edges as I went, until all of the papers were down. I opted not to mod podge on top of the papers...you can do that if you choose.
After those were dry, I added the letters and crosses on top, using E-6000. Most amazing glue EVER.
And....you're done!