Remember a couple weeks ago when my family was snowed in?
Stuck in the house for 5 days...starting to believe that we would never dig ourselves out? ;)
I'm happy to report that I did something productive with that time and put together some page kits that will be sold at the Little Blue House!
Spoke with Tracy today, who told me that they should be ready to sell on Thursday.
Two different two-page layouts, using some "oldie but goodie" paper lines that, in my opinion, never get old. :) You will receive in your kit everything you need to complete these layouts.
Love having the opportunity to stay tied, at least in a small way,
to one of my very favorite places.
"Chill"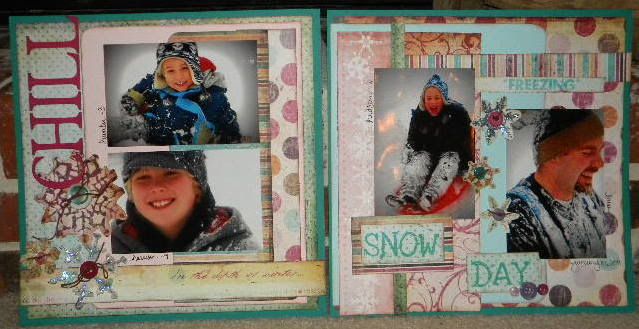 Two-page layout created using the "Artic Blast" paper line by Fancy Pants. Enough pink or blue to be great for whatever snowy, wintry day photos you want to use.
Close up of page one: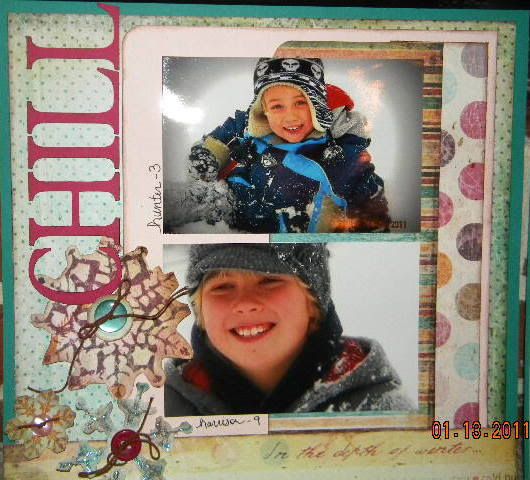 And page two: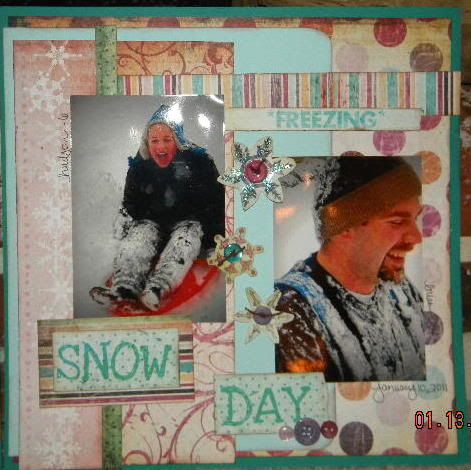 "Crazy (in) Love"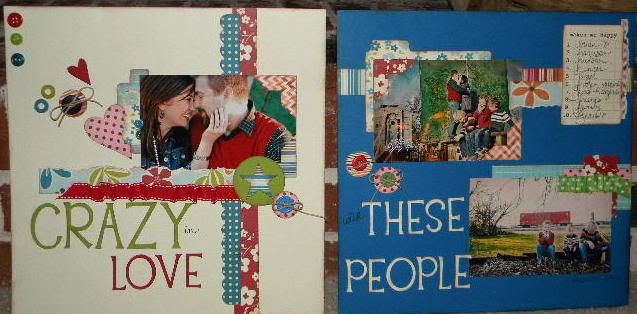 This line (by October Afternoon) has been one of my favorites for awhile. A perfect fit for our new family photos that were taken last month.
Close-up of page one: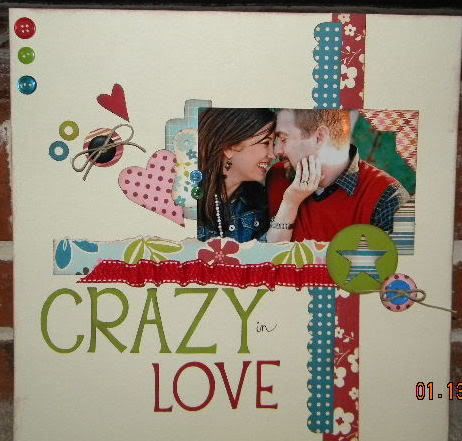 And page two: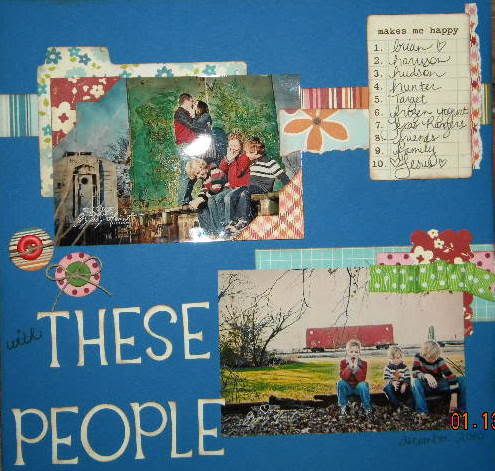 You gotta go check them out.
Details on pricing and quantities available at the Little Blue House.
Happy scrapping, everyone! :)