Or at least someone did. Thanks Erin!
Here is a pic of our mantel. I've had a love/hate relationship with this thing.
Love that we have a fireplace again (didn't in our old house), and love that I have a mantel to decorate. But I've been fighting with this thing to get it "just right."
Not exactly sure what "just right" is.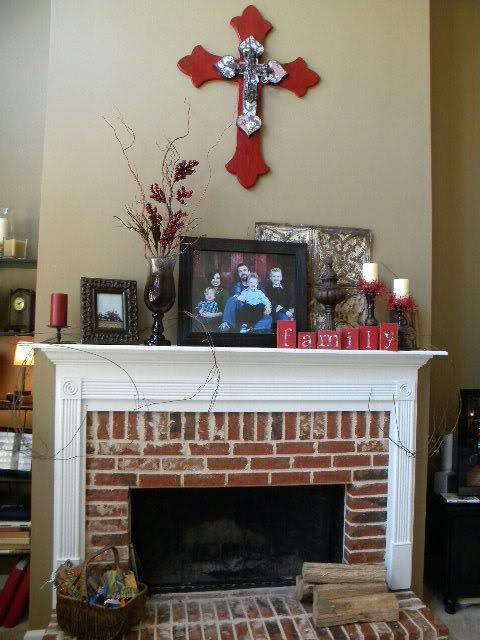 But I think this is as close to good as it's going to get. :)